Gift Certificate
00162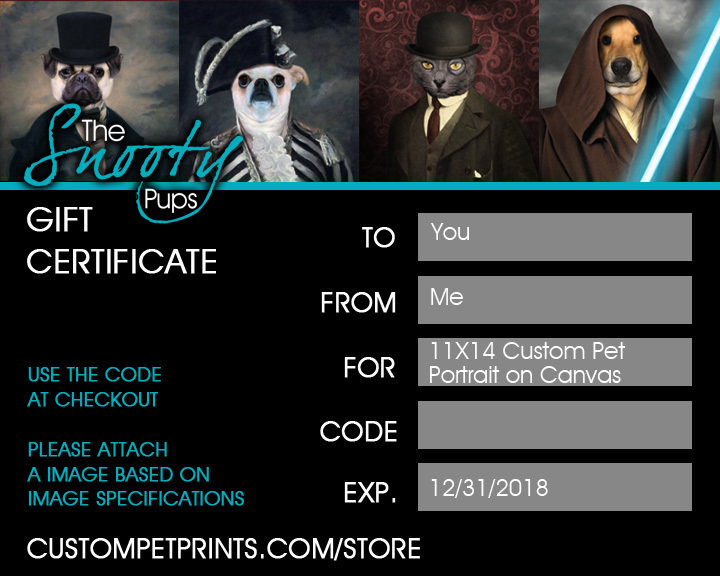 Gift Certificate
A gift certificate will be emailed to you with a code. You can print it out or email it to your recipient.
You choose the size and material or a monetary amount. They choose the outfit at purchase.
The shipping is added at the end. $65 is the artist fee for a portrait.
It will expire 1 year from the date of purchase.
Money Amount
$15 (15) $25 (25) $35 (35) $45 (45) $55 (55) $65 (65) $75 (75) $100 (100)
The Snooty Pups quirky pets portraits uses