1. PICK AN OUTFIT
Select outfit than the size and material. Upload your photo: high-quality photo. Provide any comments. Then click ADD TO CART.
If you are buying a canvas don't forget to add a frame you will see it at the bottom of the page.
* Please read the image specifications before uploading you pet image.

2. NOW THE MAGIC HAPPENS
I create a one of kind pet portrait from the photo you have uploaded.
When it is completed I send you a proof for your approval. If you're not 100% happy I will make any necessary changes. You are in the process from start to finish.

3. IT'S TIME TO SHIP
Your pet portrait is securely packed for the journey. You will receive a tracking number so you know exactly when it will be there.
*Please read the FAQ for shipping information.
Custom Dog & Cat Portraits
The Snooty Pups offer a wide variety of styles when it comes to custom pet portraits. Whether you want a canvas or poster your pet portrait will be one of kind.
The magic starts with an image of your furbaby and then it is transformed into a personalized piece of art. They look great in a library or a conversation piece in your living room.
What about your office?
You will be the talk of the office. No one else will have one! Also, makes a perfect gift for your fur baby friends!

The difference between my pet portraits and other quirky pet portraits is that I make your fur baby look like they belong in the portrait. I add filters, photo filter, drop shadows and add change the pupil and highlight the eye to get the most realistic look. The last the thing I want it to look like is your pets head is cut and pasted on the top of a body. It needs to look realistic. You will approve a proof before it goes to print.
Look at competitors and compare the quality side by side and see the difference. I have worked museums and zoo's for over 16 years. I have been a graphic & web instructor. Your pet portrait is in qualified hands. It starts with a great picture from you and ends with me creating you a one of kind piece of art.
I look forward to working with you on your pet portrait.
Accessories
King Custom Dog Portrait
00089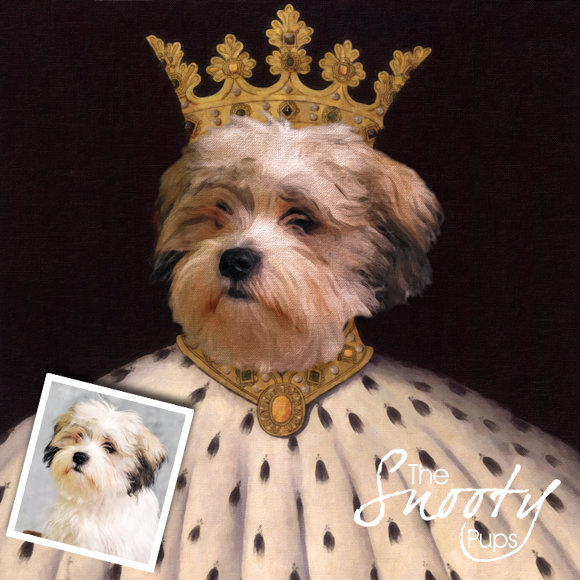 KING DOG PORTRAIT - PERSONALIZED DOG PORTRAIT
THE KING
The King is in. He is the one who really runs the household. They make the perfect couple. This custom pet portrait will add distinction to any room in your house.
I take an image of your dog, cat or person that you send me and create a one of kind custom one of kind pet portrait print on canvas, Giclee paper or poster that looks like the sample above. I am adding more styles all the time.Don't be fooled by other artist. I take great pride in my work. If you want a portrait that looks real and not a head pasted on a body. You have come to the right place.
---
PLEASE READ THIS BEFORE SENDING AN IMAGE

IMAGE SPECIFICATIONS:

This is the most important part of the process!
The file you send needs to be a high quality digital file.
The image needs to be straight facing.
**********SEE IMAGE EXAMPLES & SPECIFICATIONS***********

I will let you know if the image will work or not. Upload the images after you pick the material and size in on this order page.

---
PRINT MATERIAL SPECIFICATIONS
Pet Portrait Canvas Print Specifications:

A museum-grade matte poly cotton blend that is a performance leader in color gamut, and print permanence. Listed size is the face of the canvas. Artist grade canvas using archival inks; UVB protectant spray to protect against fading and moisture; guaranteed for 100 years.

Pet Portrait Premium Giclee Paper

This is a thick (19-mil) heavy weight (310g) paper with the luxurious style of traditional artists' papers. It has a natural-white, matte finish with a textured watercolor feel. Fine art photographers will enjoy its true matte surface with elegant texture while artists will find it ideal for fine-art reproductions, especially paintings with a loose, expressive style.

Pet Portrait Poster Print Specifications:


135-lb. stock with a smooth finish and a professional look.
---
NOTES:

If you have an idea let me know and I will see if I can make it for you. CLICK HERE

---
PROCESSING & SHIPPING

The art takes about 1-3 business days.
Please check the FAQ for the latest shipping and production times.
Thank you for taking the time to look at my custom pet portraits. I love that they make people happy!
Upload Image Based on Image Specification Page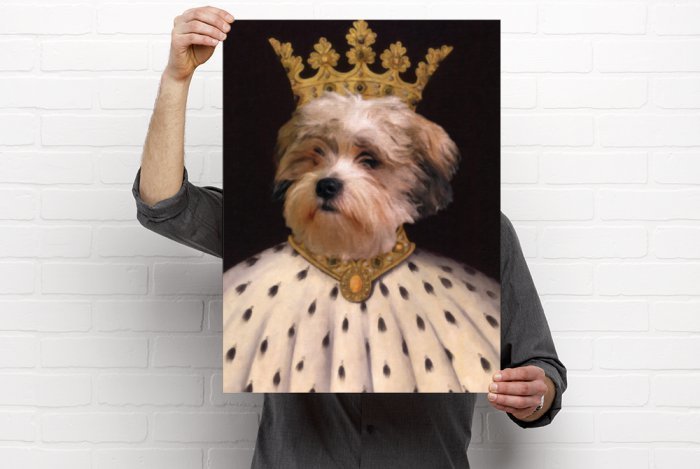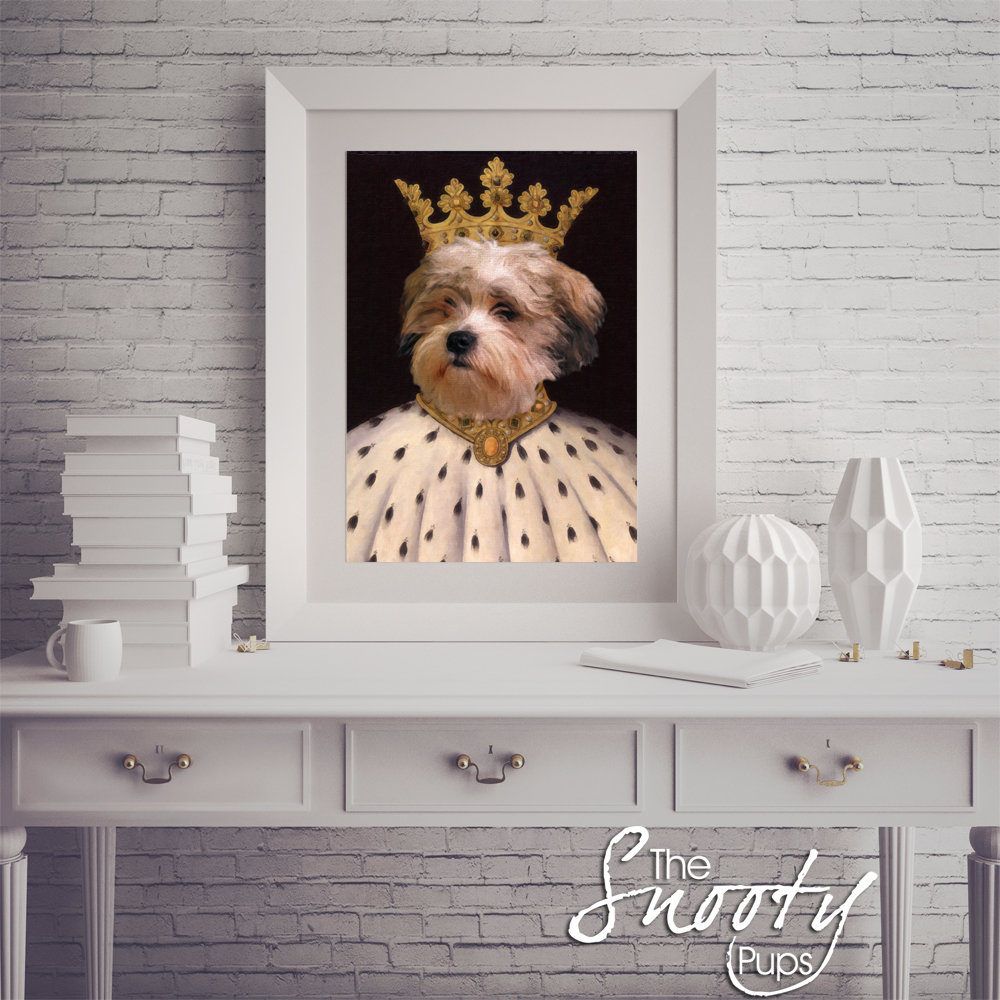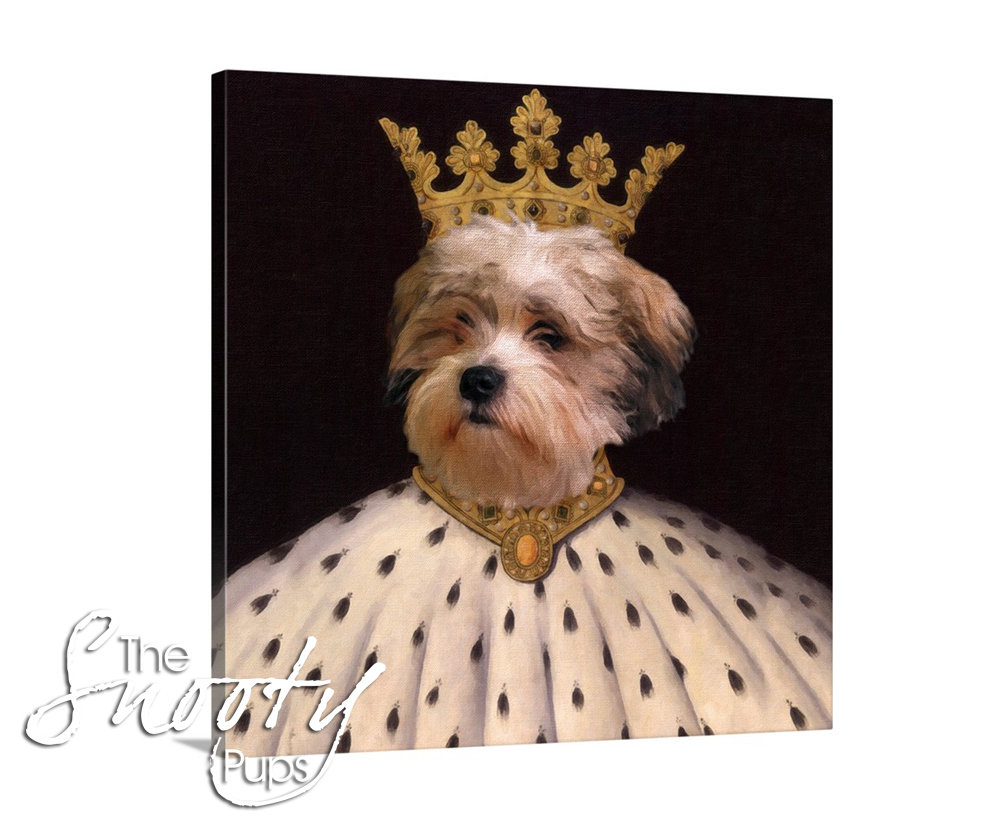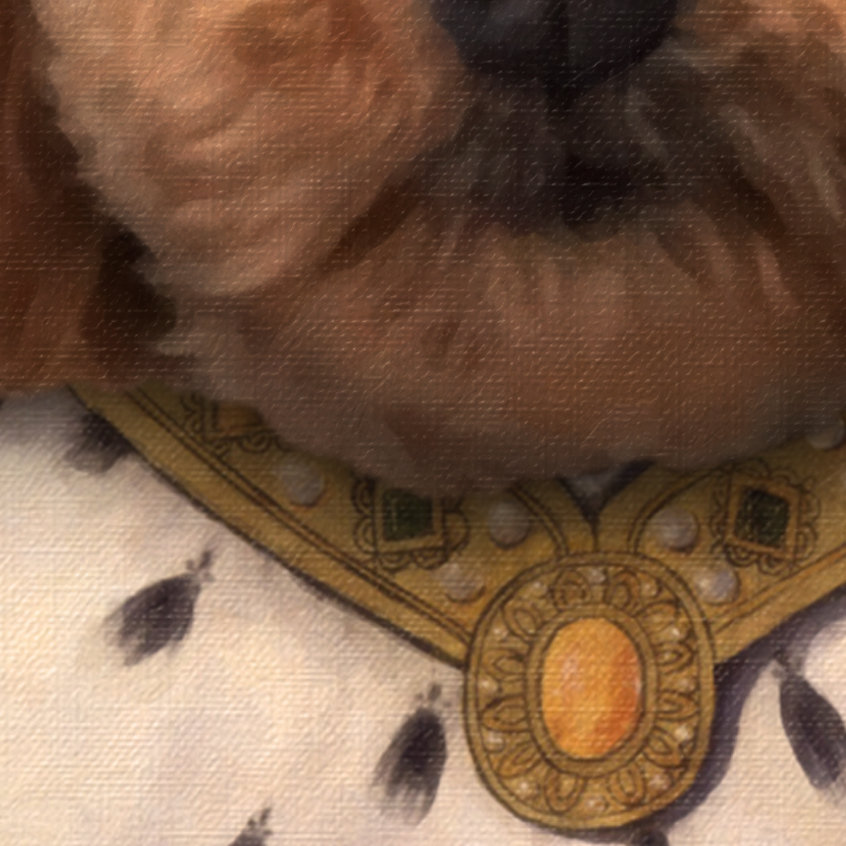 Custom Orders
Do you have an idea?
Let's talk!
Get Yours!